CAREER COUNSELLING & CAREER COACHING IN KITCHENER WATERLOO
Kitchener Waterloo leaders in 1-on-1 career counselling, career coaching, outplacement services, resume writing & interview coaching

My name is Pat Parisi and I've been coaching professionals like you to career and life success for over 10 years.

If you're feeling stuck, I'm here to help.

Nothing brings me more joy than guiding some one to find their passion and make it their new job or career. Keep reading this page to learn more about how we can help you.


Pat Parisi M.Ed.
Career Counsellor & Life Coach
Careers by Design
22 King St. S
Suite #300
Waterloo, ON
N2J 1N8
You're always in control. All our counselling & outplacement services are 100% customized to your needs.
Here are some popular topics, but contact us if you need any other support!
Career Counselling That Helps You Put All the Pieces of the Puzzle Together
By working with a Counselor, you can leverage our career planning & career advising expertise and build a strategy for success.

Our comprehensive and holistic career counselling approach will help you generate options, evaluate your next steps & feel confident about your future.

We dig deep to uncover your blindspots. We help you master the inner game and coach you to success.
Master the Job Search
for 2020 in Kitchener Waterloo & Surrounding Areas.
The Kitchener Waterloo job search marketplace has completely changed over the last 10 years.

Don't waste time on techniques that no longer work.

Learn how to uncover job opportunities in Kitchener Waterloo and get coached to be a networking expert, no matter where your starting point.
Define Your Brand. Win Interviews. Land the Right Job.

Our Kitchener Waterloo Resume & Professional Branding Specialists can't wait to help you define and articulate what's unique about you. We follow a unique process that's personalized and accomplishments-focused.

We'll arm you with the right strategy and marketing materials (resume, cover letter, Personal Networking profile, LinkedIn profile) that will put your application at the top of the pile!

How It Works
Experience coaching at your first session, the "Turning Point" session.
Start your coaching program.
Rave Reviews for our Career Coaching
We're immensely proud to be one of the highest rated career development
companies in Canada on Google. Read what our clients say about us.
Sorrell Scrutton
Photographer
"Pat, with Careers by Design, was immediately very easy to sit down with and talk to about things that felt very personal to me. The advice I received was life-changing to say the least! I would highly recommend Careers by Design."
5 years ago
verified by
Endorsal.io
Google review
Alison Malley
Graphic Designer
"I would recommend Careers By Design to anyone and everyone! I was so sure I knew what I wanted to do for a career, and I still ended up being wrong! Working with Pat helped me consider all of my options when figuring out what I wanted to do next, and now I have a clear path forward. Our sessions were all over video-chat, but I still feel like I got the full experience!"
a year ago
verified by
Endorsal.io
Google review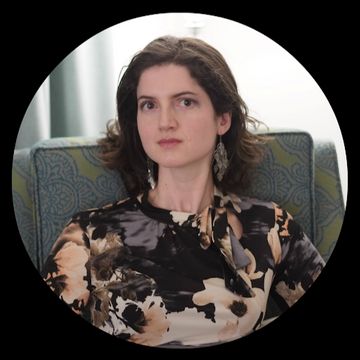 Micheila Storr
Head Editor & Writing Coach
"I genuinely enjoyed the process of working with Pat to clarify my goals and learn how to more effectively meet various challenges. We dug deep psychologically, much deeper than I had expected a career coach would go with me, and every step of the way I felt that Pat really got me. This was an exercise in bravery, compassion, and self-reflection in which I felt seen and supported. I recommend Pat as a career coach (or anything coach) without reservation!"
2 years ago
verified by
Endorsal.io
Google review
Hamza Mhadi
Research Assistant
"Before I signed up for Careers by Design, I was facing a lot of uncertainty and anxiety about my future. It was beginning to take a toll on my mental and physical health. Fortunately, I signed up for the 4 course program and was able to overcome these feelings. This is a great program for anyone who is going through a transition."
10 months ago
verified by
Endorsal.io
Google review
Rosanne Luckevich
Senior Print & Digital Producer to Sculptor
""Pat has been a great help in providing insights, encouragement & career direction. In Pat, I found the perfect fit & comfort level in a career counselling professional. She is a very warm, genuine and authentic individual who made me feel truly valued and deserving. She conveyed a real understanding of my situation and I enjoyed and appreciated her buoyant optimism and unique approach. The advice she offered clearly showed that she draws on a deep well of experience and knowledge. Her passion for people and helping fulfill the destinies of her clients is clearly illustrated in her observations and provoking questions.""
8 months ago
Verified by
Endorsal.io
Lesley Anderson
Senior Consultant, CIBC
"When I engaged Careers by Design, I wasn't sure what to expect but Pat immediately put me at ease. She understood where I was in my career and provided great insight into my options. I found the weekly exercises beneficial in helping me define my career goals and form techniques for personal development. By the end of the program I had regained my confidence. I felt better equipped to achieve greater satisfaction in my current work and chart a course for the future. I am so glad to have met and worked with Pat and recommend her and Careers by Design. Engaging them was one the best decisions I've made in my career."
3 days ago
Verified by
Endorsal.io
Pavel Klimiankou
Full Stack Software Developer
"Working with Pat Parisi at Careers by Design helped me to reflect on what is actually important to me, what my core values are, and what my dream job would be about. I never was that sociable, but somehow by the end of our sessions I started to connect to other professionals and (and that's something previously unthinkable) ask for their help and advice. I landed my new job just before our sessions were over, and it still surprises me how quickly it happened and how great my new role is. So yes, the whole experience was totally worth it and I would recommend it to other people who are not sure what to do with their career next."
3 days ago
Verified by
Endorsal.io
Quinlan Bruce
Social Media Coordinator
"I was very hesitant and very skeptical coming into my coaching sessions with Careers By Design. Almost immediately, I was so impressed by how my coach, Pat, pivoted my perspective on choosing the right career path for me. We dissected my values, my professional/academic past and even practiced some stress relief techniques that are truly effective. After my 4 sessions I found a job that I'm really enjoying so far."
10 months ago
verified by
Endorsal.io
Google review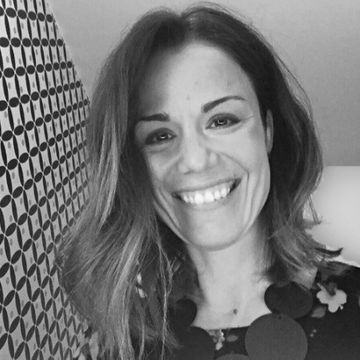 Vanessa Cinesi
Sales Systems & Operations Lead
"What prompted me to choose Careers by Design was their holistic approach to coaching and the mind & heart integration framework they offer, which for me is critical to achieving sustainable and fulfilling results. I have had the pleasure to work with Pat Parisi on a career transition and she was instrumental in helping me gain more clarity around my strengths and values, which allowed me to define the type of work I wanted to pursue going forward. I felt a great connection with Pat! Our conversations were all online, with me being based in Vancouver-BC and her in Waterloo-ON, which worked extremely with my irregular schedule. With her bright, warm, empathetic and calm demeanour she was able to guide me back to realignment with my purpose when I started to wobble in my decision, and this has made all the difference! Pat has been that illuminating, steady light that you need access to when going through a period of transition, and for that I am forever thankful! I have recently accepted a job offer in a new industry that I am extremely excited about and I am truly grateful for Pat's support along the way. I would definitely recommend Pat and Careers by Design to anyone looking for meaningful career coaching, despite your location!"
5 months ago
Verified by
Endorsal.io

Get in touch & find out more.


Kitchener Waterloo Office Location
Coach Pat Parisi, M.Ed. practises from her office in the Chameleon Business Centre in Waterloo.
Scroll down for more details.

Get Our Free PDF Guide
Want to be happy at work?
Grab our PDF guide and we will reveal 5 easy steps to do just that.
Kitchener Waterloo - Area Information
Are you in the Kitchener Waterloo area and considering career counselling or career coaching? Or are you thinking about a move?
Read through this important area information we've gathered that might inspire you or give you some career ideas.
Kitchener Waterloo Overview & Key Industries in the Region
The Kitchener-Waterloo-Barrie Economic Region, anchored mostly by the tri-cities of Kitchener-Waterloo-Cambridge, is a vibrant area of Ontario that has a variety of industries and areas of economic growth.

With a strong history in post-secondary education with prestigious institutions including University of Waterloo, Wilfrid Laurier University and University of Guelph, this region is also establishing a reputation for innovation from major high-tech industry leaders, while also remaining an important region for manufacturing, which accounts for approximately 20% of the region's employment.

With an expected population of over 820, 000 by 2018, it is becoming a key educational, cultural and economic hub of Canada.

Key Industries in the Region:

As mentioned, manufacturing is a large player in the jobs market, accounting for roughly 20% of jobs in the area.

Other key sectors include:


Retail Trade
Health care & social assistance
Educational services
Professional, scientific and technical services
Construction
Finance & insurance
Accomodation & Food Services
Wholesale Trade
Transportation & Warehousing
Administrative & Support, Waste Management
Public Administration
Economic Trends
Due to the area's variety of industries, it has rebounded well from the recession, despite big-name company layoffs (Research In Motion aka Blackberry).

The unemployment rate in the region varies--it was reported in 2015 as low as 3.7% in the Guelph region--and is on average 6.4%, much lower than the national unemployment rate.

The biggest job growth trends can be seen in the service sectors such as education, health, accommodation and food services industries, as well as in construction.

With the development of the Waterloo Rapid Transit, the investment in infrastructure will increase not only jobs in transit construction but also private sector and housing construction along developed routes.

The region has invested a great deal into start up businesses, and it's paid off: there has been substantial growth in high tech sector, which attracts people from a variety of industries, to not only design new tech, but to also manufacture their designs as well.

There are research commercialization hubs (such as the Accelerator Centre and Communitech Hub) that attract companies and talents from all over the world, which has led to over 1,000 technology firms existing in the area, including some of Canada's largest software, hardware, e-learning and satellite companies.

(Source: Waterloo Region Official Website)
Fun Facts about Kitchener Waterloo
In 2011, a study by the University of Waterloo found that there were 196 green businesses in the region that generated approximately $1.04 billion in sales., employing over 3000 people in the area
This region is posed to become "Silicon Valley North," with growth in the high tech sector, fueled by the post-secondary graduates, a low Canadian dollar, and its proximity to both the GTA and the US
Prime Minister Justin Trudeau recently toured the KW region and stated that the region is "at the cutting edge of the global economy"
Top 20 Places to Work in Kitchener Waterloo
There are many industry leaders such as Toyota, Rimowa, COM DEV, Christie Digital, OpenText, Desire2Learn, Google, Manulife, SunLife, Loblaws, Blackberry and Home Hardware within the region.

According to Canada's Top 100 Employers, here is a list of the top employers in the area:

The Centre for International Governance Innovation
COM DEV International Ltd.
Crawford & Company (Canada) Inc.
D2L
Economical Mutual Insurance Company
Equitable Life Insurance Company of Canada, The
Farm Mutual Reinsurance Plan Inc.
Gore Mutual Insurance Company
OCAS Application Services Inc.
Ontario Teachers Insurance Plan / Regime d'assurance des enseignantes et des enseignants de l'Ontario (OTIP / RAEO)
OpenText Corporation
Royal Canin Canada Company
St. Mary's General Hospital
Toyota Motor Manufacturing Canada Inc. / TMMC
WalterFedy

The most in-demand jobs from a 2014 study by Canadian business include: professional services (that's everything from an architect to a lawyer), agriculture/manufacturing, insurance, healthcare and telecommunications, media and technology. Check out the whole list here.

Get in touch & find out more.